SPIKE JONES
(Looking for a better photo)
SPIKE WAS ADOPTED FROM A SHELTER
SO HIS DATE OF BIRTH IS UNCERTAIN
BUT BEST GUESS IS 10/21/88
HE DIED ON JULY 12, 2002.

WE WERE ABLE TO BRING HIM HOME
TO HIS BACKYARD WHERE
HE IS ALWAYS WITH US.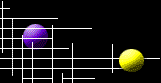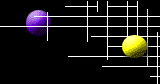 QUINCY JONES
(Notice a pattern?)
QUINCY JONES WAS BORN DEC.15, 2003
HE ARRIVED HOME MARCH 5, 2003
QUINCY IS HALF WHEATEN TERRIER
AND HALF POODLE.